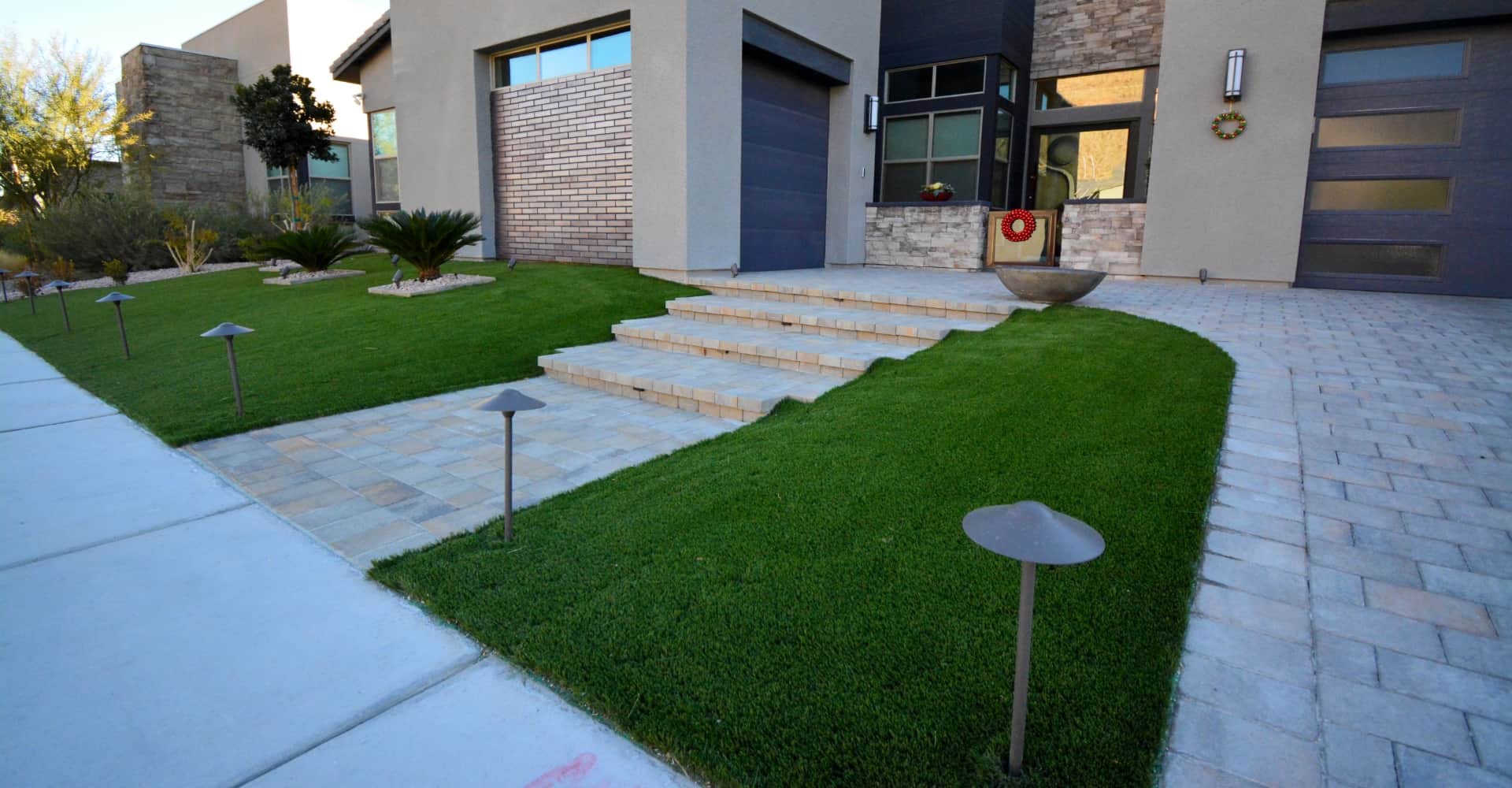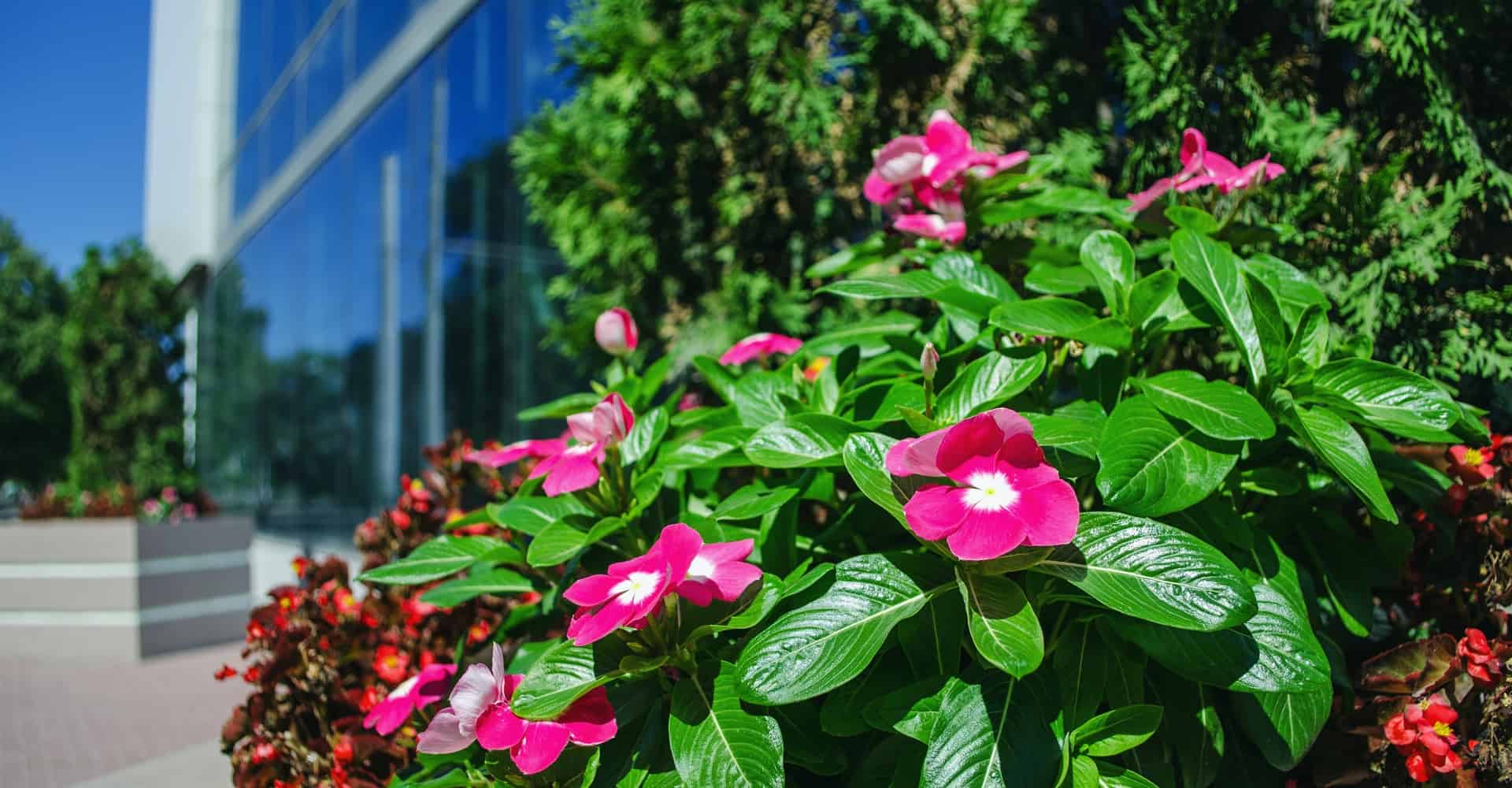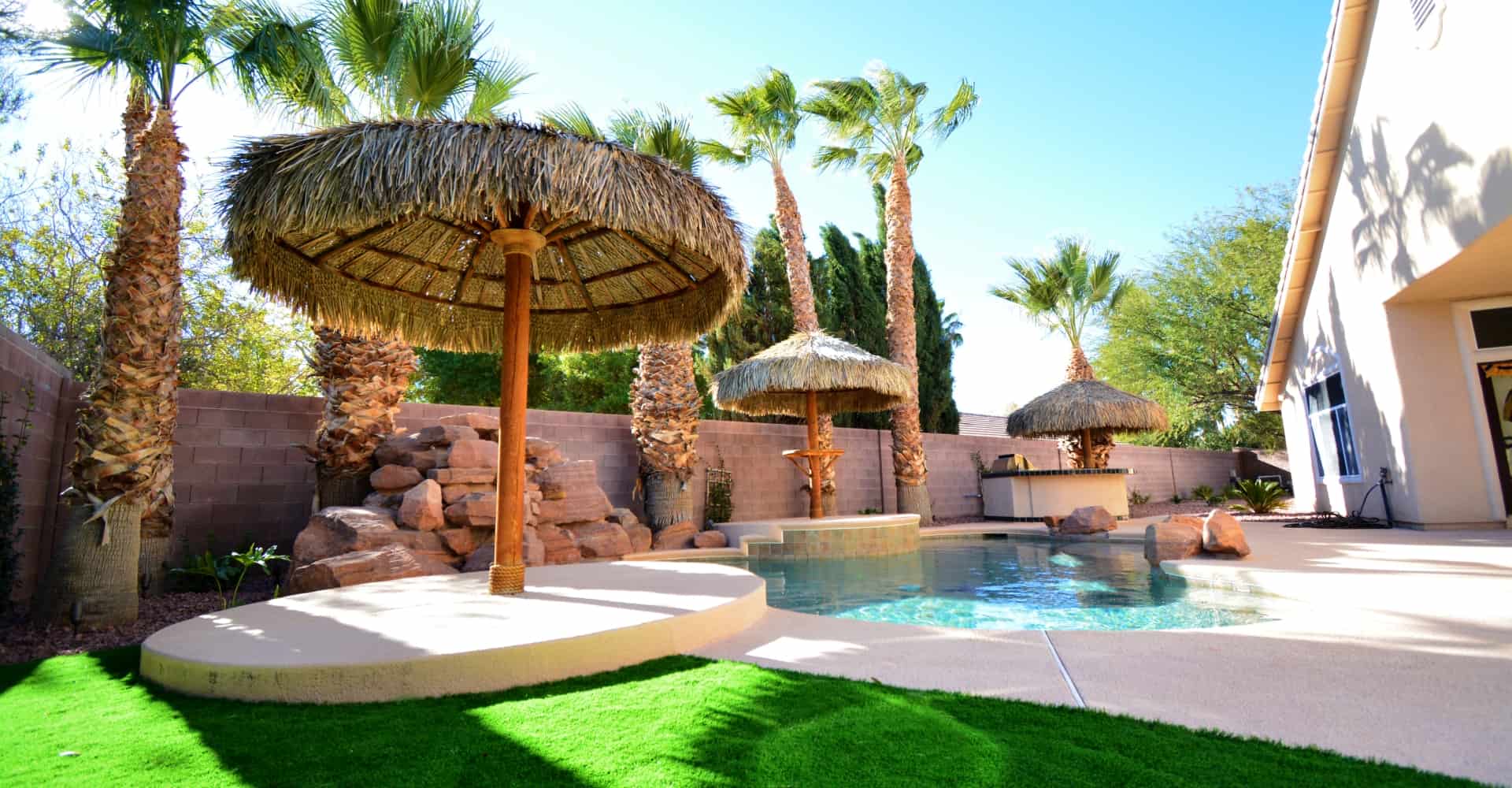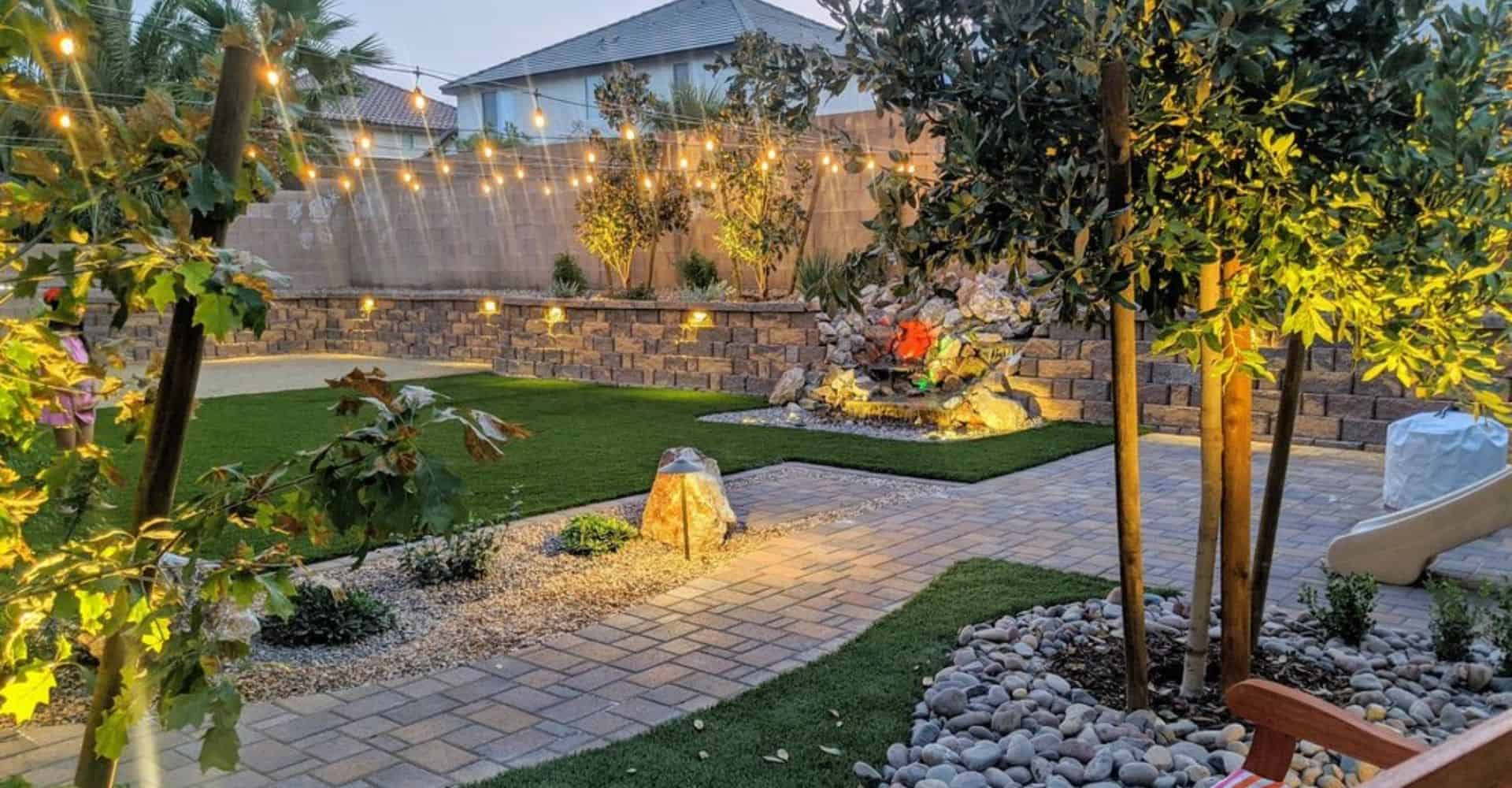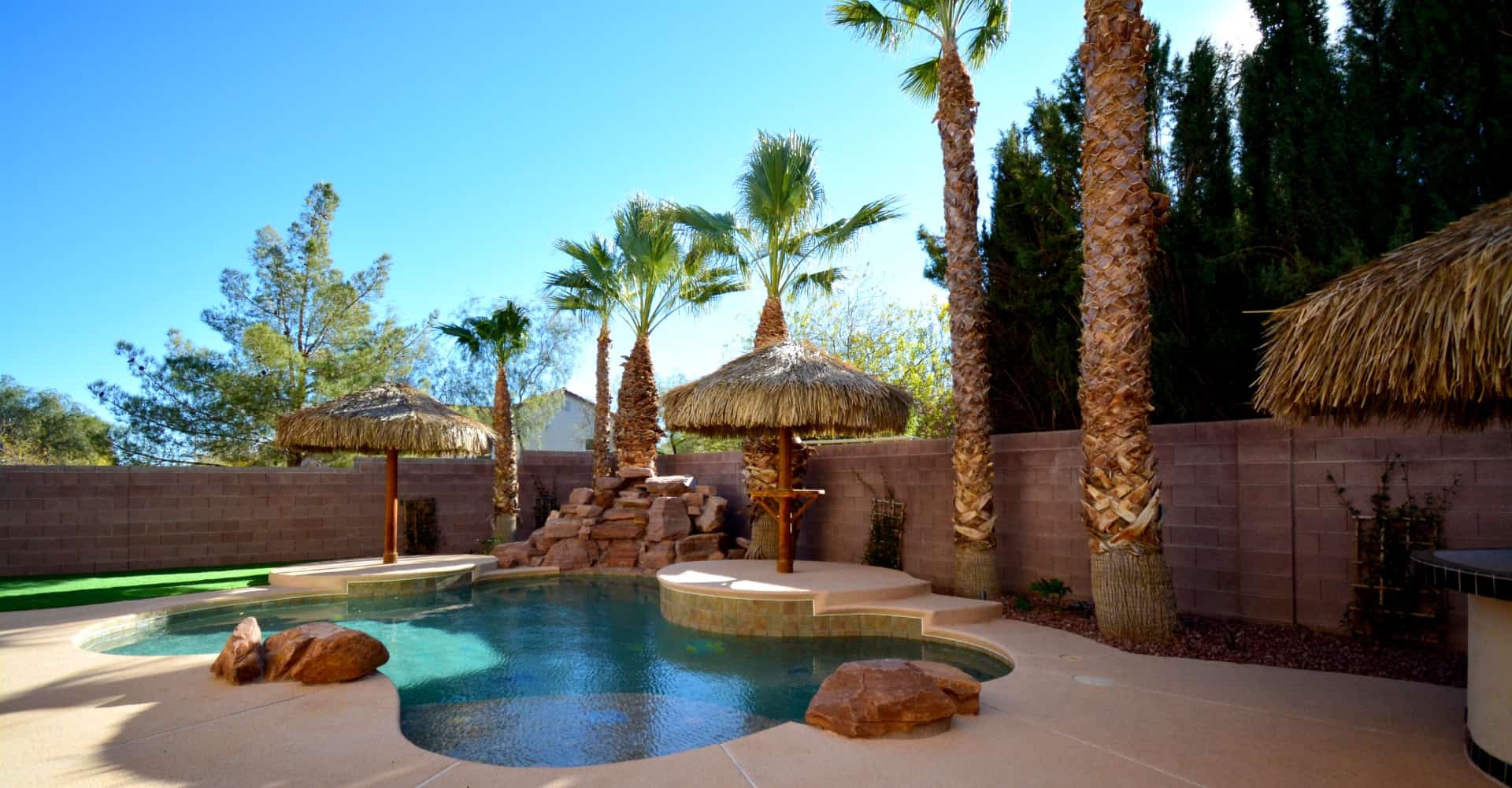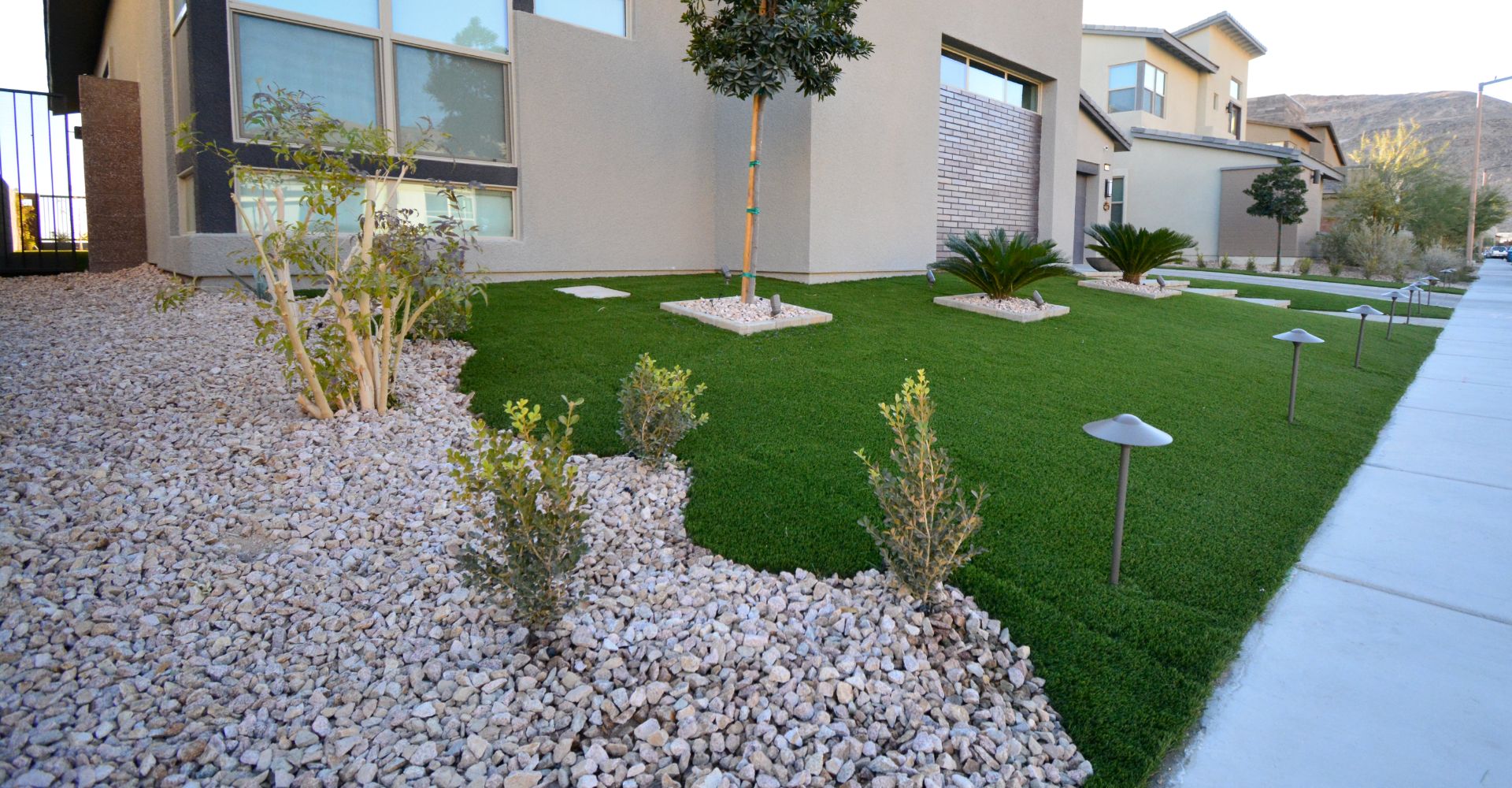 Residential Landscaping
Innovative Landscape Design
Advantage Landscape is the premier provider of landscape design services for Las Vegas.
Commercial Landscaping
Large or small we are experts at creating beautiful commercial landscapes in Las Vegas.
Landscape Design
Complete Landscape Solutions
We take care of your outdoor remodel from planning and construction to clean up.
Pavers & Brickwork
We create the foundations for lovely gardens, walkways, and elegant stone features.
Water Features & Ponds
Enjoy the soothing sounds of spraying fountains and streams in your own backyard.
Artificial Turf Installation
SYNTHETIC TURF & PUTTING GREENS
Our landscapers install long-lasting lawn alternatives and putting areas for avid golfers.
Las Vegas Landscape Design
We treat all jobs equally, from backyard remodels to building elaborate fountains, we deliver superior landscaping services. 
Our mission is to provide the highest quality work and maintain effective communication during the planning and execution of your project. Our focus and expertise is design and installation – we don't do monthly maintenance.
Your landscape is your home or business's first impression – your calling card and an expression of the life you're living or the quality of services you offer. Why settle for a company that can throw a few plants and tons of rock around when you can have access to full-service installation professionals.
From initial 3D-rendered designs to streamlined, efficient construction and placement techniques, Advantage Landscape is your source for stand-out green spaces and hardscapes in Las Vegas. Don't forget to check out our plant library!
With Advantage Landscape, you can rest easy knowing that your outdoor space is being handled by experienced professionals. Contact us to get an estimate on your project today!
Browse Some Of Our Projects
Advantage Landscape is a licensed and insured company located in Las Vegas, Nevada. Take a minute and explore some of our work, then connect with us so we can help you create an outdoor space you love.
Hear from Our Happy Clients
Brian J.
They did a fantastic job with my back yard.
They did a fantastic job with my back yard. The artificial turf and plants look great. They also got my irrigation system working properly again. It took an hour to do the assessment and a day to do the actual job.
Samantha C.
Our backyard is everything we could have hoped for.
If you are thinking of getting your yard landscaped, I highly recommend Advantage Landscape. Nikolai reached out to come give us a quote. He was prompt, knowledgeable, and really understood what we were wanting for our backyard. That same night he sent over the quote with a design we loved. They took care of all the HOA paperwork for us and once it was approved they started a week later. Nikolai and his team showed up bright and early and worked diligently for 4 days. Nikolai checked in with us everyday to ensure everything was to our liking. Hands down they had the best communication and professionalism out of all the companies we spoke with. Our backyard is everything we could have hoped for.
Janine G.
Great experience from beginning to end!
After hours of research into various companies and several interviews we chose to get our backyard landscaped with Advantage Landscape and we're SO glad we did. It was a great experience from beginning to end, I highly recommend them and especially Nikolai!
Edward A.
They hit it out of the ballpark.
The work I had Advantage Landscape do was quite extensive. And they hit it out of the ballpark. I am very pleased with the quality, the workmanship, design, and timing (albeit some slight delays) from their crews. I will try to break down each to convey the great things they have done to my home. Nikolai was the sales rep, foreman, and grunt. This man is incredible. Promote above peers!
Matt W.
I would highly recommend this company
We had a great experience with Advantage Landscape. I called and was directed to Nikolai. He came out and talked us through the install. Our job was a good bit smaller than usual but Advantage Landscape was able to fit us in. The two man crew that came out were very professional and did an exceptional install/clean-up. I would highly recommend this company
Liz J
I cant recommend them enough.
Advantage Landscape not only designed and put in a beautiful backyard landscaping...let me share my experience! First...I researched at least 10 other landscapers on Yelp and "other' sites and Advantage had some of the strongest positive reviews. Everyone was professional, that I dealt with. I worked with Joe - who came to the house at least 5 times before we finalized our decision...but NOT to bug us...but to work thru the design. We have a medium yard - based on Vegas standards - we came up with a design...but we asked Joe for his thoughts...his design FAR exceeded ours! The crew was professional, HARD working, focused. Joe took care of the HOA requirements, followed-up, came everyday to our home...worked with the Lead to make sure everything was being put in correctly. Joe took everything into consideration that we wanted. He LISTENED. Star Nursery was VERY familiar with Advantage and we spent 5 hrs selecting our plants. We haven't lost a SINGLE plant! I cant recommend them enough. I believe you will be heard...we were very clear about our expectations and they were clear what they could deliver on, how they handle any plants that "might" have died...but didn't. The price was competitive for sure...not sure its the absolute cheapest...but its the absolute BEST quality for a VERY competitive price!
Landscape Trends In Las Vegas
From the way we design, to the materials we use, this is an ever-changing industry. Here we have gathered our favorite tips and resources for both residential and commercial clients. 

There are several ways to use landscape lighting to upgrade your residential or commercial property. Our team at Advantage Landscape of Las Vegas …

At Advantage Landscape of Las Vegas is dedicated to providing clients in the Las Vegas Valley with superior landscape design services. Our team …

Are you a homeowner looking to spruce up your outdoor space this year, or a commercial property owner seeking to improve curb appeal …
Are you ready to get started with your project? We've got you covered. We have been creating beautiful landscapes for homes and businesses in Las Vegas for years. Contact us today to get your custom quote.